Our Mobile App is in Beta!
We're delighted to announce our new Customer Success mobile app is in Beta and available! You can now see a true 360 degree view of your client data, from multiple business apps, on your phone. If you would like to try it out and start reducing Churn and growing Customer Lifetime Value outside the office, click here to let us know.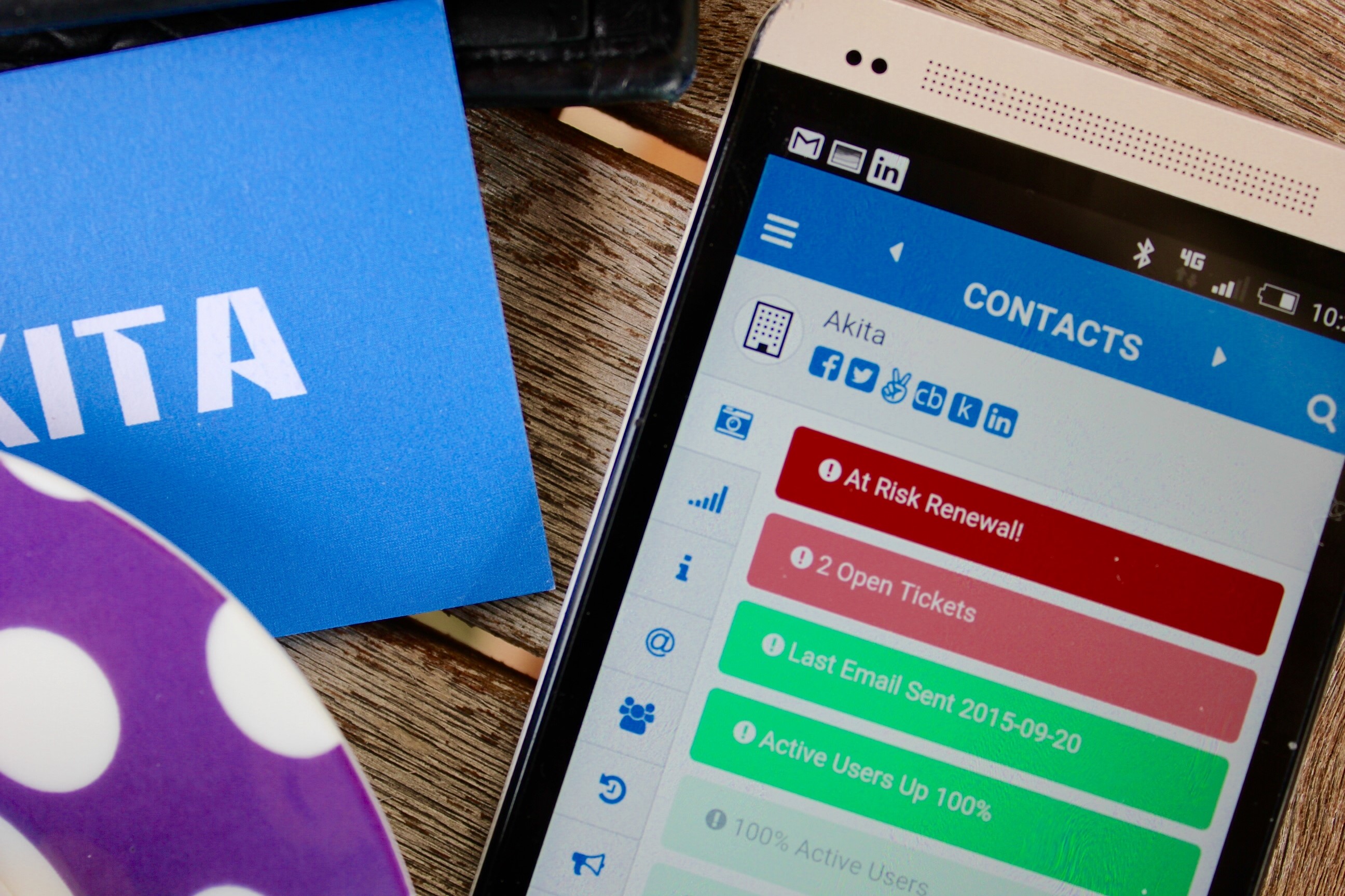 Akita shows you how and when your customers interact your business.
With Akita's intelligent alerts you never miss important interactions between you and your customers.
Customer Success Blog
Browse the archives...